How to Travel by Train From Kiev to Odessa
Traveling by train in the Ukraine is common use of transportation. With Kiev Borispol being the only large international airport at the moment, it actually makes sense flying to the capital and move through Ukraine by railroad. In this blog post I will discuss the best way to get from Kiev to Odessa by train and how you can travel from Borispol Airport to Kiev Central train station.
(Related: How to Travel by Train From Krakow to Lviv)
Kiev Airport to Kiev train station
Getting from Kiev Borispol Airport to Kiev central train station is easy. Once you arrive at the airport there a shuttle bus service that travel 3x per hour. The price is 80 UAH and you can only pay cash directly. You can recognize this bus service as it has large purple buses and they only drive directly to Kiev central train station. The ride takes about 30-45 minutes depending on the traffic.
I would not recommend taking a taxi as it takes you 45 minutes and will cost you at least double.
Booking your ticket for Kiev to Odessa
Booking a train ticket for your travels through Ukraine is actually very easy. You can visit the official website Booking.UA and buy your ticket online. First, change the language settings to English and select the route you wish to travel.
Selecting a route
Keep in mind that when you are filling in the city names, these should be written according to the Ukrainian English version. Therefore, Kiev is Kyiv and so on. This might be confusing a bit, but if your city name does not show up just Google it. You will see the alternative names at almost every Wikipedia page. Include a date, time and if you wish the trip to be a round trip.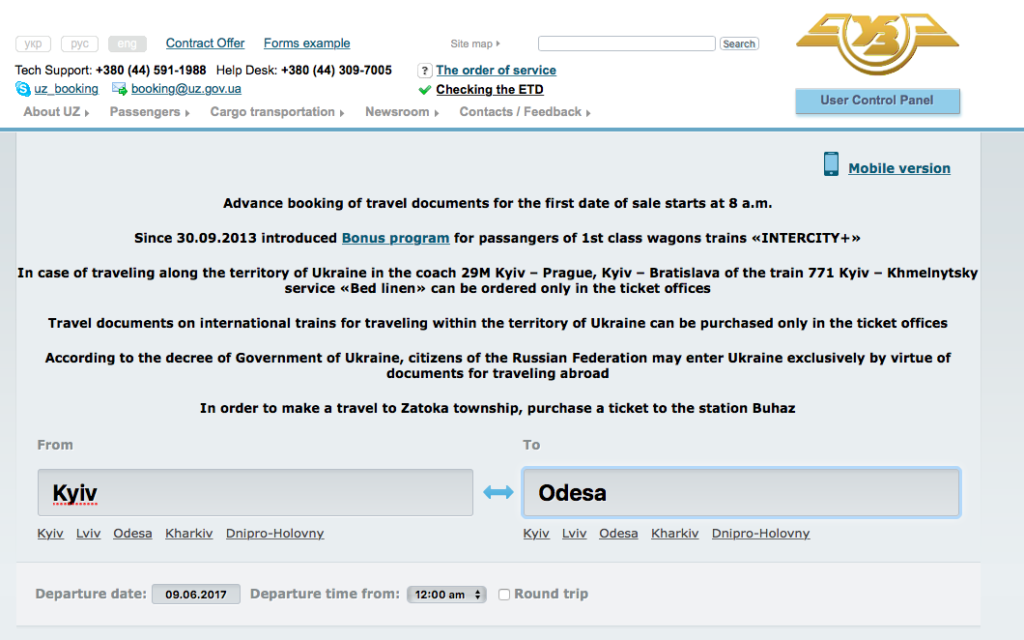 Selecting the train and seating
Once you have determined your route you can see which trains are available for you. Don't worry if Kiev is not the first name on the route. This only means that Kiev is a stop between another city and Odessa. I recommend you choose the Intercity as they are much faster, have a catering service on board and free internet Wifi.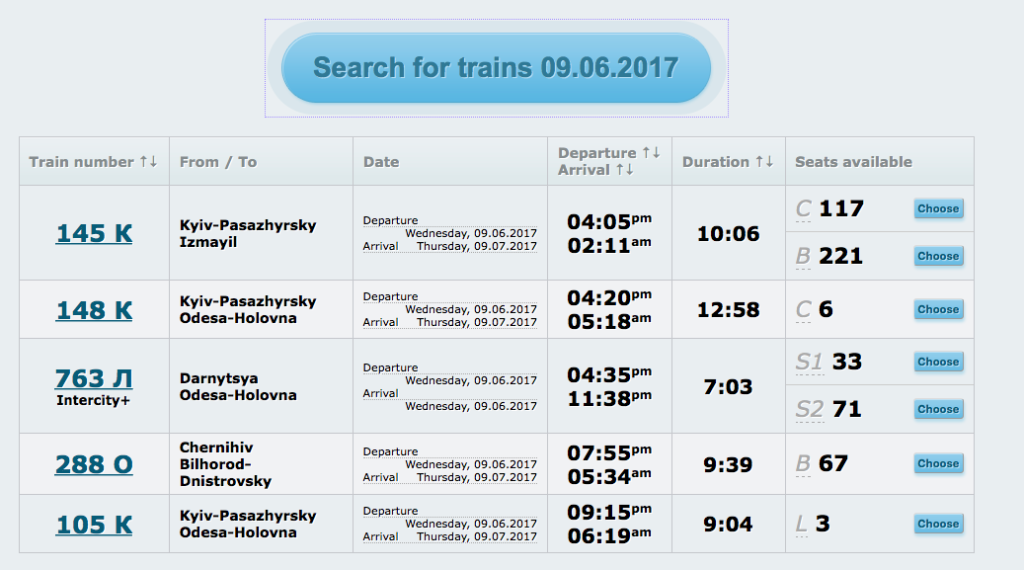 Select your seat in either first class or second class and you are good to go. Some of the long distance trains also over sleep cabins, so if you have a night train you might want to consider this option.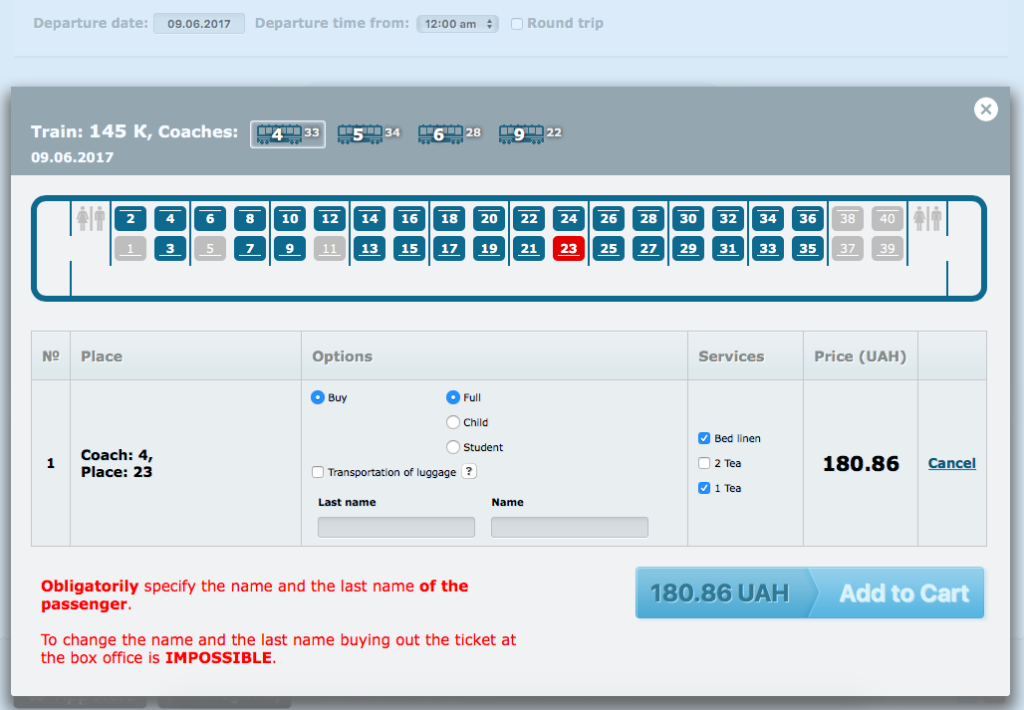 Paying and printing
Once you have selected your seat you can then add this seat to your shopping card, checkout and just pay with your credit card. It is a simple as that! You will receive your tickets in your mailbox. Print it out, make sure your first and last name are correct and bring your passport with you as you will need to identify yourself when they are checking your ticket.
Relax, sit back and enjoy your amazing travel by train in the Ukraine!