Ukrainian Women: What I Learned From 6 Years Dating Ukrainian Girls!
Ukrainian Women: What I Learned From 6 Years Dating Ukrainian Girls!
Ukrainian women are absolutely stunning. Period! I am guessing that the reason why you are reading this blog post is because you have discovered how charming, beautiful, fun and let's not forget (…) sexy Eastern European women can be.
And even though the opinions might differ amongst men when it comes to deciding which Eastern European woman is most attractive for me it is as clear as day.
Ukrainian women are my number one choice! And within a few minutes you will understand why..
In 2014 I moved to Ukraine and started working as an international business consultant between East and West. Over the last six years I have been enjoying the Ukrainian lifestyle to the fullest.
And guess what?
During this time I have dated dozens of Ukrainian women and after experiencing the Ukrainian culture up close and personal I decided to give you guys some important lessons when it comes to dating in an exotic country.
Important (and free) lessons that will teach you how to successfully date Ukrainian women and have a blast doing so.
But before you get started, I highly recommend you read my other blog post as well. In this master-guide "Dating in Ukraine – How To Pick Up Ukrainian Girls" I asked one hundred Ukrainian women what they think about dating foreign men. The results show seven golden tips that can increase your dating success rate instantly!
Are you ready to continue?
Switch of that You-Tube channel, pick up a pen and a piece of paper and start making notes..
The advice that I am about to give you will blow your mind!
Extra note: If you are talking to Ukrainian women online or you plan to meet your date in Kiev, Odessa or any other city. Check out my dating coach service page to make sure you are not getting scammed and your date goes smooth and sexy! You can read the client reviews of my services here. 

Thomas – What is the best free Ukrainian dating site?
How come Ukrainian women have such good looks?
This is hands down the number one question I got asked almost everyday by my mates.
After I moved to Kiev in 2014 not one of my friends from either the United Kingdom or USA believed me once I started sending them pictures of the most gorgeous Ukrainian women from either work, my social life or from the party scene.
I remember hearing them say:
Dude, get the (…) out of here! Surely that is a promotional girl or a prostitute! No way does your ugly face hang out with so many cute Ukrainian girls
Don't you just love your friends? They always seem to pick out your physical flaws and discredit your dating accomplishments within one sentence!
Oh well – To be honest, I could not even blame them. The first time I arrived in Kiev I also had no idea what I was getting myself into.
Even though I heard the stories about Eastern European women being the most beautiful women in the world,  I had no idea what to expect on my first weekend out in Kiev.
That notorious first Friday night out was a crazy crash course in Ukrainian culture, dating and nightlife.
This is the first rule I learned: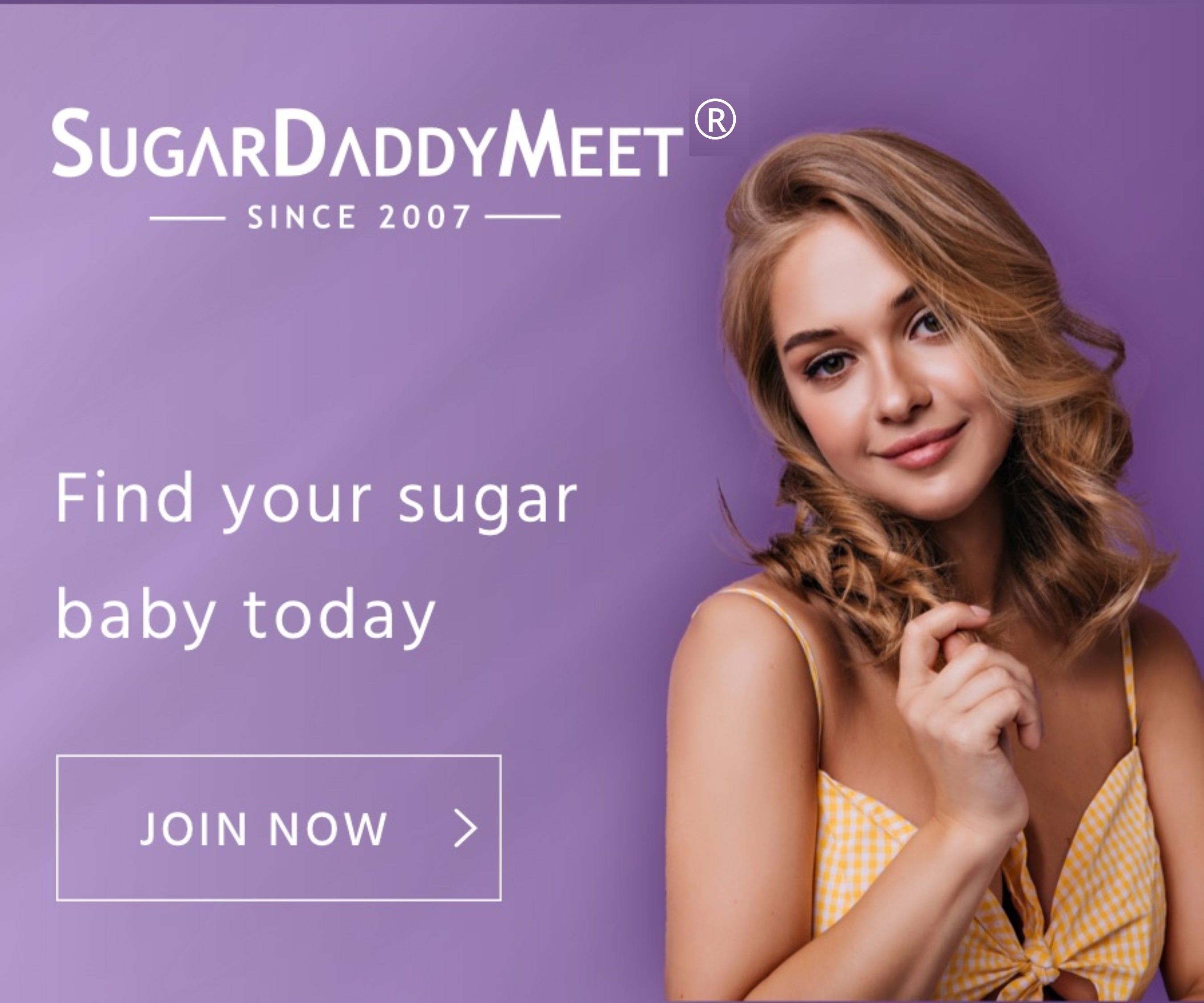 Looks Are Everything For Ukrainian Girls
It might sound a bit like a shallow remark, but it is no secret that almost all Ukrainian girls start paying attention to their looks at a very young age.
Due to the shortage of men it has always been taught that a Ukrainian girl must look her best to secure herself a husband as fast as possible.
They like to follow a more traditional relationship compared to Western women. She would focus more on the family and children, whilst the Ukrainian men would focus on work and providing the financial cashflow to keep everything in check.
Currently, the ratio male:female is becoming more balanced, but the culture of "looking your best at all times" is still very much alive. 
The strong presence of feminine looks is something most Western men miss in their current partners.
High heels, tight bodies, great make-up and beautiful long hair is something you will encounter daily when walking the streets of any Ukrainian city.
A pretty Ukrainian lady can be found almost anywhere: Parks, nightclubs, malls, shops and bars. You will feel like you walked on a movie-set. It is just that common.
Funny fact for our older readers: Even if you are 50+ and looking for a new relationship or date you will see that even the old Ukrainian women still look 20 years younger compared to their Western competition. True story!
History
If you look back in  Ukrainian history you can see that the country has been invaded several times by powerful races like the Mongols, Poles, Khazars, Russians, Lithuanians and Turks.
If you look even further will see that area has actually been a hot-sport for civilizations. Due to its rich local resources, even the Neanderthals  stayed for almost 44,000 year!
The early expansion of Slavic influences generated a unique mixture of blood and genes that would set the foundation of the beautiful Ukrainian women that you see today.
Male to Female ratio
When Ukraine was part of the Soviet Union, it was under a strict communist regime. A poor economy, high unemployment numbers, low salaries and ongoing negative political situations pushed a lot of people into a long period of desperate times.
The army selected and deployed many Ukrainian men during the war. This resulted in a lot of casualties which as a result created a huge gap between the male to female ratio in the country. A lot of mothers lost their son's, children lost their fathers and wives their husbands.
But without the male financial support it was also very difficult to survive in this harsh environment.
Therefore, many women tried to find a new partner. Unfortunate, due to the big difference in sex ratio the competition was very high.
The Dating Culture in Ukraine
After my friends back home found out that all the hot Ukrainian ladies in my photographs were real it was only logical that their next question would be how they could date one?
To tell you the truth – Yes, you can date foreign women but it can be tricky!
Depending on your situation you could be dealing with language barriers, culture differences and age gaps that all contribute to your success rate picking up women.
Example: 
Congratulations! You have found a great match during your online dating efforts, or met this wonderful girl on one of you travels in Ukraine.
Not sure if the Ukrainian woman you are talking to is real? For just 15 USD I will do a complete profile check!
You're getting ready to go out on a date and you want to find out if you two will be able to connect on a more personal level.
But how do you approach the game? And did you consider that dating  Ukrainian girls might be a very different experience than back home?
These and many more questions start racing thought your mind. This girl you are talking to is a wonderful catch and you don't want to screw things up. You worked to hard for this!
I understand that dating foreign girls, or anybody from a different country, language and culture, might sound a bit scary at the beginning – but it actually is a wonderful experience.
That is.. if you don't mess it up!
You can avoid this by following the do's and don'ts of dating Ukrainian women.
Let me show you:
The Do's of Dating Ukrainian Girls
I made an overview of important gestures that will leave you with a great first impression. These are important dating rules for the typical Ukrainian women, so pay close attention!
Make an effort: When dating a Ukrainian woman you know she will do everything in her power to look her best for you. It would be a good idea to make the same effort and wear your nice clothes. Get a clean shave/trim and a good haircut. A great aftershave will also work wonders and will give you extra kudos if that slow dance on that romantic song does appear later in the evening.
Bring flowers: Yes, it might sound a bit old-fashioned, but Ukrainian girls like ol' gentlemanship and bringing flowers will definitely increase your brownie points! Just make sure you know beforehand what her favorite flowers are, because then you can catch two birds with one stone. The flowers and that you paid attention to what she likes!
Pay for the first date: Unless the date is a total disaster I would recommend paying for the first date. When dating Ukrainian women it is not important that you bring her to the most fancy restaurant or pay hundreds of dollars for trips and gifts, but that you show sincere interest in her as a person.
But also:
Traditions: Traditional values still have a strong uphold in the Ukrainian culture and if you do not want to come across as a cheap person, I recommend paying the bill. Also keep in mind that going out in Ukraine is very cheap compared to Western Europe and the United States.
Be a gentleman: Assist her with everything. Close and open doors, take her jacket and help her with sitting in the chair. These are all small gestures, but they surely will make a great impact on her.
Be yourself: I understand that a date can be a bit overwhelming as most Ukrainian girls are very beautiful. You might think that she is out of your league, but keep in mind that she is on a date with you! Act confident, kind and everything will be fine.
The Don'ts of dating Ukrainian Women
Listen up guys, because the following Don'ts can end your date very quickly. Of course, this does not mean you can never make a mistake, but if the situation does occur be a man about it and apologize for your behavior.
If it is the first time you might get away with it as she also understands that it is easy to get lost in translation.
Prices: Do not mention prices or how expensive the date is. Check before hand how much you want to spend. If something is too expensive just don't do it. The worst thing you can do is complain that the food is too expensive. It shows that you are not willing to make an effort and you will come of as cheap and unprepared.
Keep it simple: Keep in mind that most Ukrainian girls do not care if you take them to a 5-start restaurant. Just find something nice in your price range and enjoy your evening!
Family: Talking bad about family values is also an unpleasant move. If you ever met a Ukrainian person you will know instantly that family is number one. Birthdays, holidays and many more occasions are celebrated together and she will be looking for these values in a future partner.
Do not forget:
Don't be selfish: Being selfish during the date is another big turn off. Make sure you show genuine interest in her ambitions, career and lifestyle. Do not forget that she needs to do the same for you. It is a two-way street after all.
No ex-girlfriends: Do not bring up ex-girlfriends or other dates during your conversation. Nobody is interested in your previous dating experiences and it shows her that you are still busy with other things.
Future: Not ready for a steady future. We all understand that your career is not set in stone and things can change in the future. But if you mention you don't want children or don't believe in long-term relationships it won't work.
Extra note: If you are talking to Ukrainian women online or you plan to meet your date in Kiev, Odessa or any other city. Check out my dating coach service page to make sure you are not getting scammed and your date goes smooth and sexy! You can read the client reviews of my services here. 
The Power of Compliments
Give her compliments! But no more than 3 during a date.
Why only three?
I like to think that during a date there should be a good balance. If you do not give any compliments you come of as a jerk, but if you give to many you might send of a vibe that you can be a bit clingy.
Tell her how great she looks when you first so each other. This way you acknowledge all the hard work she has done to look her best for this date. It is also a great ice-breaker!
Second time in the middle of your date when she told you an interesting story or remark. The last one at the end of the evening saying you had a wonderful time together.
This shows a good balance and you won't come across too strong or arrogant on your first date.
Make sure the compliment is sincere and that they are directed towards something. If she has a beautiful dress or stunning hair, you should mention it. And if she tells about her charity work or other skills, make compliments towards that.
Important: Don't make a totally unrelated compliment like "You are beautiful" when she is discussion a totally different subject. It just shows her that you were not listing to hear story at all.
Are Ukrainian ladies easy to pull?
The third question I get asked a lot.
I have a very simple answer for that: No.
Do you best, act like a gentleman and if you are lucky you will find a great date that will be willing to do almost anything for you once you have built a trustworthy relationship. If you are just in it for the fun they will spot that from miles away and it will not work.
Cultural differences
If you thought dating was already hard in your home country, you are in for a surprise! Even when you follow all the above tips there is still a small chance that cultural differences might play a factor in your dating success.
An innocent gesture or a funny word might actually mean the total opposite in another culture and that can cause some serious awkward moments.
It is important to stay relax and use common sense when talking to your date. Keep it easy-going and fun and just overall have a good time.
And what if something bad happens or an awkward moment appears?
Don't worry about it. Just apologize, make a small joke about how different your cultures are and move on with the date. She will appreciate your humor and direction.
Where do I meet Ukrainian women?
Meeting local women is an easy task.
With easy I mean the following:
If you ever visited Ukraine you will notice that in almost every village, city, region or province the women look absolutely stunning!
If it is your first time traveling I recommend you stay at one of the following four cities of Ukraine:
Lviv
Vinnytsia
Kiev
Odessa
Why the big cities?
In Ukraine it is a lot easier to travel to and between the big cities compared to the smaller villages. Also these four cities have great venue's to meet new people and the girls speak much better English.
How to get there?
Traveling to Ukraine has become much easier over the last 15 years. Almost every large city has its own small airport and there are daily connecting flights from Kiev Borispol Airport and Kiev International Airport (Zhuliany). 
Interested in exploring the country by railroad? No problem as Ukraine has an excellent railroad system that can take you to almost any city or village by either night train or inner-city. You can read all about it in this blog post about traveling in Ukraine by train.
A train trip is actually a very romantic adventure as you will travel trough the country-side of Ukraine.
Be prepared
There is one thing you need to do before you travel to Ukraine. I highly recommend you start making contact with people before your visit.
Why is making contact important?
It is a lot easier to meet up with people you already know. Remember, you are in a foreign country and you do not speak (or maybe a little) the local language.
Each of the large cities have a lot of organized social events, like pub crawls, tours, local Ukrainian dating websites, cuisine events, wine tours etc etc. But your number rule should be to meet people right away. It will make your precious time in Ukraine a lot more fun.
My Favorite Cities in Ukraine
Ok – now that you booked your ticket it is time to find out which cities are best to meet girls and why? As I mentioned before, with the current political situation in Ukraine I have had most success dating women from Kiev, Odessa, Lviv and Vinnytsia.
Kiev
If you like to learn more about the Kiev nightlife and how to approach Kiev girls you should check out my blog post on How to Meet Women From Kiev. You will see why dating in Kiev is a whole different ballgame compared to Odessa.
Odessa
Now it might not come to you as a surprise, but if you read some of my blog posts you will notice that the beach-town of Odessa is my favorite place in Ukraine. I always have great successes in this city picking up girls at the clubs, bars and beaches.
To help you out I also wrote a crazy long blog post on How To Meet Girls From Odessa . In this blog post I write about how I picked up two beautiful Ukrainian girls whilst hanging out at the beach!
Vinnytsia & Lviv
I am still working on my Vinnytsia guide but recently finished my blog post about visiting Lviv. These two cities are great for city trips when you are already in serious relationship. For picking up girls it is hit or miss. Yes, there will be a lot less competition as most foreign men focus on Kiev and Odessa. The downside is that a lot of girls don't speak English. Thankfully, with the new generation of millennial girls and their I-phones it is getting better and better. 😉
If you visit these cities I recommend you hang-out with people who you already know. You will see these places are more focused on culture and less on big nightclubs and bars.
But make not mistake about it. This does not mean you can not have a crazy good time there! You just need to approach it differently compared to Kiev and Odessa.
Best Ukrainian Online Dating Sites
Pay attention – because this chapter could literally save you a lot of time, effort and most importantly M-O-N-E-Y!
Finding the love of your life on the world-wide web is a very common thing these days. Because of this reason online Ukrainian dating websites have become extremely popular.
Unfortunate – It is because of this popularity that a lot of Western men have fallen into the trap of being scammed. Some of them have reported to have lost thousands of dollars in the process. Ouch!
This the number one reason why I wrote the best-selling anti-scam book: Eastern Promises – How to Crush Your Ukrainian Online Dating Game!
Fear not – As promised I would show you the secrets on how to avoid being scammed and explain to you how you can enjoy a nice online chat with Ukrainian ladies.
I wrote a whole separate blog post about the best Ukrainian dating sites and how to avoid getting scammed.
If you are in a hurry let me show you the one and only legitimate Ukrainian dating site.
The website currently with the best reviews and least amount of scams is Ukraine Date – I love to recommend this website because it is pretty straight forward and does not come with any hidden costs. There are two memberships (1 month and 3 months) you can choose from and you are ready to go.
Simple right?
But guess what? – You can sign up for free and start meeting hundreds of Ukrainian women right away. You won't have to pay a single dollar to sign up. Just the way I like it!
Most other websites are full of scammers and dodgy profiles.
Sugar dating in Ukraine in 2022
Over the recent years, Sugardating has increased in popularity with young Ukrainian women. They idea behind Sugardating is easy. Ukrainian women that are in need of some extra cash are looking for wealthy men to support them.
Ok, you might think.. Isn't that just gold digger? Well, Yes & No – but let me explain.
The idea is that the sugar baby (the girl) and the sugar daddy (you) set-up an arrangement. You provide the woman with a certain cashflow, clothes, education fees etc. How much and how often is totally up to you.
What do you get in return?
A-N-Y-T-H-I-N-G you two agree upon. That is the beauty! No failed dates, no drama.. just a straight up agreement ranging from chats, cuddling, webcam sessions to full-blown sex. It all depends on what you and sugar baby agree upon.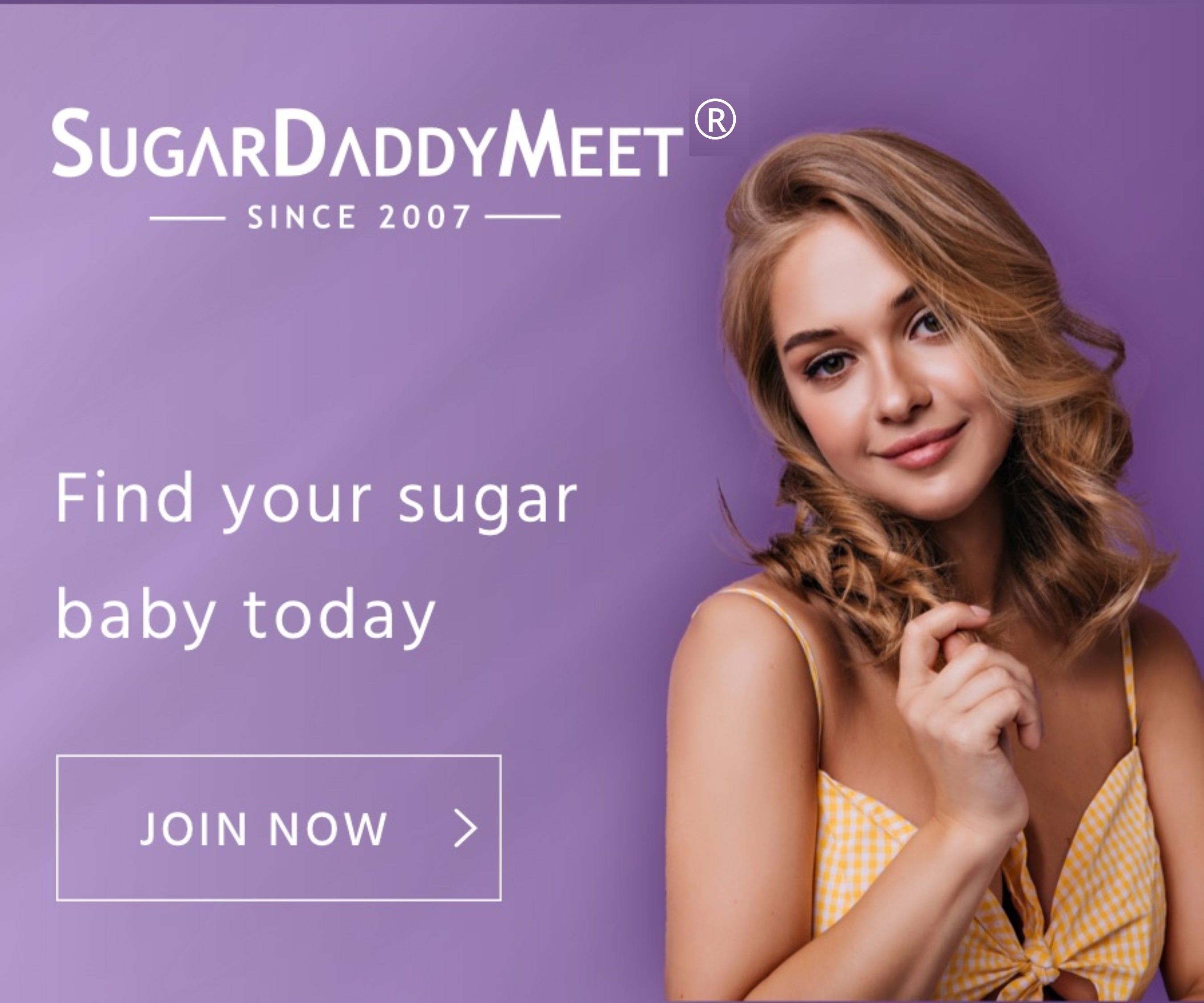 What about a Ukrainian Dating Agency?
I can give you a short answer for this: No!
We live in a digital world where all information is available with the push of a button. You do not need a Ukrainian dating service to be successful in dating an interesting woman.
Traveling in a group full of desperate men to each city is in my opinion just a waste of time. Also the success rate is really low and it will cost you a thousands of dollars.
Take control, read all the free information on my blog, start a profile on Ukraine Date and use my anti-scam E-book and you are good to go for less than 12 USD.
That is a lot cheaper than one of those expensive Ukrainian dating agency trips that charge 2000 USD per person to participate. Heck, some of these places even charge you a 250 USD sign-up fee. For what? – Screw that!
I have not encountered any dating agency that convinced me otherwise. If you know a legit place and you want to share your story you can always contact me by mail or leave a comment below. Happy to take a look at it.
Marrying a Ukrainian Woman – Is it a good idea?
Maybe you are looking for a more serious relationship or even a Ukrainian wife?
Most men who ask me this question are a bit older and interested in something long-term. Despite your age preference you will see that plenty of Ukrainian women are seeking men from any age category.
With this thought in mind you should focus early on finding that special woman and see if she shares your ideas and ambitions on starting a family together and focussing on a bright future.
Now I know what you are thinking – Ukraine, marriage, brides … Are you talking about the notorious Ukrainian mail order business that supposedly ships Eastern European girls to the other side of the world after they are forced to marry a bunch of old-farts with too much money?
Not at all – I am talking about experiencing a traditional Ukrainian wedding that is full of drinks, food and lot's of pretty brides maids. You can read my experiences visiting a local wedding here.
If you wish to find the best Ukrainian girls for marriage you will need to invest, invest and invest. And with invest I mean capital, time and effort.
If not – Well, let's say you will be an easy target for the scammers and within a year or so you will be sending me a message saying;
Sh*t, you were right. I should have put more effort into it.
What languages do they speak in Ukraine?
Picture this: After days of scrolling through several dating sites you finally meet your dream girl.
She is smart, funny, beautiful and… you guessed it .. not speaking a single word of English! But you still had this amazing connection. And who knows, she might be the one?
So, is the language barrier going to be a problem?
To be honest, it really isn't. Sure, you will meet Ukraine girls who do not speak English, but also a lot them do. When I first met my girlfriend on a business trip she spoke very little English and I did not speak any Russian/Ukrainian.
And after a few months together, she spoke fluent English and I was doing pretty well with my Russian. It won't be the easiest route when it comes to building a relationship, but it is totally worth it.
I will show you which steps I followed to make sure that a language barrier had  little influence on our relationship,
Step by step, word by word
Isn't new love an amazing thing?
Several times per day you will look at her pictures and your chat log and think:
I should have started dating Ukrainian women a long time ago!
But how do you really get to know each other when you speak a different language? It might be a bit tricky at the beginning, but you will get the hang of it real soon.
Using a translator
Using a translator during your chat- and FaceTime sessions is a great idea. There are several good and free applications available like Google Translate or Yandex Translate.
Always mention that you are using a translator as some sentences might look very strange when directly translated. She will be ok with it, as she will be using the application as well. It can even create some funny moments when you are getting to know each other.
Learning Ukrainian or Russian?
If you really want to make it easy for each other you will invest some time into learning a new language.
Actually, this is a very romantic idea as your study partner is also the girl you are interested in. Win-win right? You will definitely score some brownie points here if you make an effort to learn her language.
Now which language you want to start with is totally up to you, but if you have to make the choice I would recommend Russian over Ukrainian.
This mind sound a bit weird in a country called Ukraine, but hear me out:

The Russian language is spoken by 166 million people compared to the 46 million that speak Ukrainian. If you learn Russian you will be able to use it in a lot more countries besides Ukraine.
For example, Belarus, the Baltic states, Georgia and all the popular tourist destinations like Thailand, Turkey and Egypt. Sounds good right?
I wrote down a review of my favorite foreign language course. I speak basic French, German, Russian, English and Spanish by using this method. Dutch and English on native & professional level, but all the others at casual conversation level.
And to be honest, that is all you need when talking to your date.
The rest will follow!
Learn Russian with the Michel Thomas Method
Even though I got my university degrees, I absolutely hate the traditional method of studying. I am a practical person and the only reason why I passed all my exams was because of a book my mom got me about Mind Mapping & Speed reading.
I figured out very quickly that visualization is a very powerful tool when it comes to learning a new skill, including a foreign language.
How does it work?
When you learn a new language I like to use the "newspapers method" to get good & quick results.
This method basically teaches you to only learn words and phrases that you will read in the newspaper. After all, those will be the words you will use mostly in a daily setting.
This is more or less 1000 to 1500 words.
Michel Thomas Russian Course uses this principle as well.
Why is his teaching method so successful?
The course focuses almost completely on speaking and repeating, instead of writing and memorizing.
It was very easy for me to visualize certain conversations in my head and link them to the material that Michel Thomas was teaching me.
How does that work exactly you might think?
Well, let me explain:
If the lesson was about asking directions to the city and  train station, I would visualize myself at such a place and having a conversation about that subject with a person I know.
When you link a certain image to the conversation it will be much easier to remember. Till this day I can still remember certain images that I have used during my years studying for my final exams.
That is the power of visualization and mind-mapping and has direct to link to the following quote: "A picture is worth a thousand words."
On You-Tube you can find an example of the course material or you can read great reviews here. Relax your mind, close your eyes and try a lesson or two and see how quickly you pick up basic Russian.
The Power of You-Tube
Remember that your language teacher always said that you should watch a tv-show or movie in the language you want to learn?
This method actually works pretty good, but only with certain tv-shows.
Can you guess what it is? No?
Well, it might be a surprise to you but they are actually kids tv-shows!
"What is so specials about kids tv-shows?", you asked?
When you start learning a new language you are like a kid. Therefore, you need to start all the way from the bottom and learn words and sentences that a toddler would earn.
The pace and basic vocabulary are a great way to build a solid Russian foundation that you can use in everyday live.
When you combine the Michel Thomas  Courses & You-Tube your Russian will increase fast.
One last tip: Don't forget to most fun way to learn your new language: Practicing with your new Ukrainian girlfriend!
Is it Safe to Travel to Ukraine?
Ukraine has become a wonderful place to visit over the years, but we do recommend to avoid an unnecessary or even dangerous situations.
Always carry a valid ID with you and keep in mind that corruption is a big part of the Ukrainian culture and it happens almost at any level. I never experiences any unpleasant situation when it comes to corruption but it is good to be prepared.
Ukraine is like any other country. You can have a great time without any trouble if you just use common sense.
Final Words
And there you go!
Use these great tips and within no-time you have those Ukrainian babes on your speed-dial! Use this blog post and create a good game-plan.
A solid game-plan to meet your future Ukraine girlfriend (or wife!) is as follows:
Read as many blog post as you can on Go Dating in Ukraine.
Use all my tips and tricks to meet real Ukrainian women online
Fly to Ukraine and have a blast!
And last but not least – E-mail me anytime if you have any questions. I started this blog for fun and so far I have been able to consult dozens of guys on how to start dating in Ukraine. It will be worth every penny!
– Thomas David